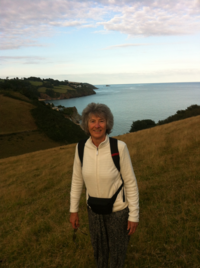 Counselling, Couple Counselling, Mediation, and Supervision, in East Sussex, near Lewes
General Counselling and Couple and Individual Psychosexual and Relationship Counselling, Mediation for two people in conflict, with Accredited BACP/COSRT Counsellor using Nonviolent Communication Skills.

I am currently offering online counselling for individuals and couples, and mediation for duo's, working with Zoom, or FaceTime, or WhatsApp. I am also a qualified Counselling Supervisor. I have availability currently.
I started my practice as a counsellor 18 years ago in HMP Brixton, followed by work in a GP surgery in Clapham, a private health clinic, and Kings College Hospital. I am a qualified Counsellor who has undertaken an additional 3-year training in Psychosexual and Relationship and Couples therapy. I also teach Mediation skills and Nonviolent Communication Skills to individuals, couples, two people in conflict, and groups.
My Aims
Many individuals and couples have struggled with the current situation of restricted lifestyles, intensity in the home due to lockdown, grief at loss, and even bereavement. Whatever the problems are, my approach is to provide a warm and safe space to work through current issues, as well as past experiences, and future longings. Clients can work purposefully at their own pace and with what they choose to share with me. I start with an initial assessment session, and although the client is in charge of the material they bring, I do ask questions in order to get a clear picture of their unique situation, and to establish any medical issues that may impact on therapy. The support I offer to individuals and couples is to help them unpack their problems and discuss them, acknowledge the feelings involved, and work towards regaining the balance and understanding needed to move on harmoniously and constructively.
I provide a safe, supportive, and confidential therapeutic space with time for self reflection on thoughts and feelings from the past, in the present, and on the future
I can help
I am experienced in helping individuals and couples who have had difficulties with:
Interpersonal Communication

Sexual problems, relationships and sexuality

Panic attacks

Stress and anxiety

Loss, separation and bereavement

Redundancy

Depression

Addiction


Find Me
My counselling practice is now in Laughton, near Lewes in East Sussex. However, I am currently only offering online counselling.

To find out more about Individual and Couples Counselling, please phone
07720 548 104, or email lucillaharvey@btinternet.com
to arrange an initial session. I charge £70 for a full hour.