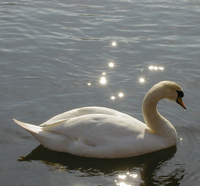 Frequently Asked Questions
Do I have to commit to long-term counselling?
No, we discuss your individual needs.
How much does it cost?
£70 for one full hour. Concessions available
Can counselling with nonviolent communication support any two people in conflict eg brother and sister, parent and grown up offspring?
Yes, two people can benefit from unpacking what is blocking their their friendship. This is a need for mediation and conflict resolution.

What happens if I cannot attend for any reason?
I have a 24 hour cancellation policy. If you inform me more than 24 hours in advance of non-attendance, there is no cost involved.

How can I be sure of confidentiality?
I adhere to the Codes of Ethical Practice set by the two Professional Bodies which have accredited my work (BACP and COSRT). I work under the supervision of a qualified Supervisor. See www.cosrt.org.uk for more details

How does therapy work with couples?

First of all, I find out what the main problems are, and whether they pre-existed the Pandemic, and are now exacerbated, or whether the problems are new. Then I ask questions to establish the history of both people. Together we look at patterns of relating behaviour and blocks and barriers to communication. If both parties are committed to achieving a more harmonious relationship, then some exercises at home are negotiated in order to get some changes started. We review the kind of language that is used between you, to see how it helps or hinders communication. I give handouts on some communication skills for reference. I offer to teach people the model of nonviolent communication skills if they wish to explore it, and subsequently find it serves their relationship. (www.nvc-uk.com)

Is any physical examination involved?

No. I am not a medical doctor and no examination takes place.

If you have any other questions, feel free to ask me by phone or email.